About the Australian Embassy in Croatia
Head of Mission
Australian Ambassador to Croatia
Contact information
Centar Kaptol
Nova Ves 11, 3rd floor
10 000 Zagreb, Croatia

Telephone: +385 1 4891 200
Facsimile: +385 1 4891 216
Email: austemb.zagreb@dfat.gov.au

Follow the Australian Embassy on its official Facebook site
Opening hours
The Embassy will be open from 8.30 am to 4.30 pm Monday to Friday except for public holidays (see the list below).
PLEASE NOTE our counter hours for clients are from 9:00 am – 3:00 pm.
How to find us:
The Australian Embassy is located on the third floor of the Centar Kaptol Shopping Centre, one floor above the cinema. Centar Kaptol is accessible from both the street Nova Ves and Medvedgradska.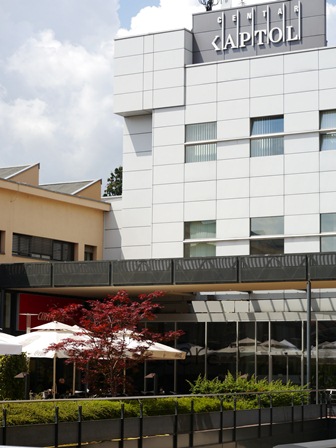 There are two floors of underground parking for the shopping centre. The Centre is a 10 minute walk from the Main square Trg Bana Jelacica. Closest tram station is approximately 5 minute walk from the Centre on Ribnjak street. From the Main Zagreb bus station take tram number 8 in the direction of Mihaljevac and from the Main Zagreb train station one takes tram number 6 or 2 to the main square then crosses the tram lines to take tram number 14 in the direction Mihaljevac to reach Ribnjak street stop.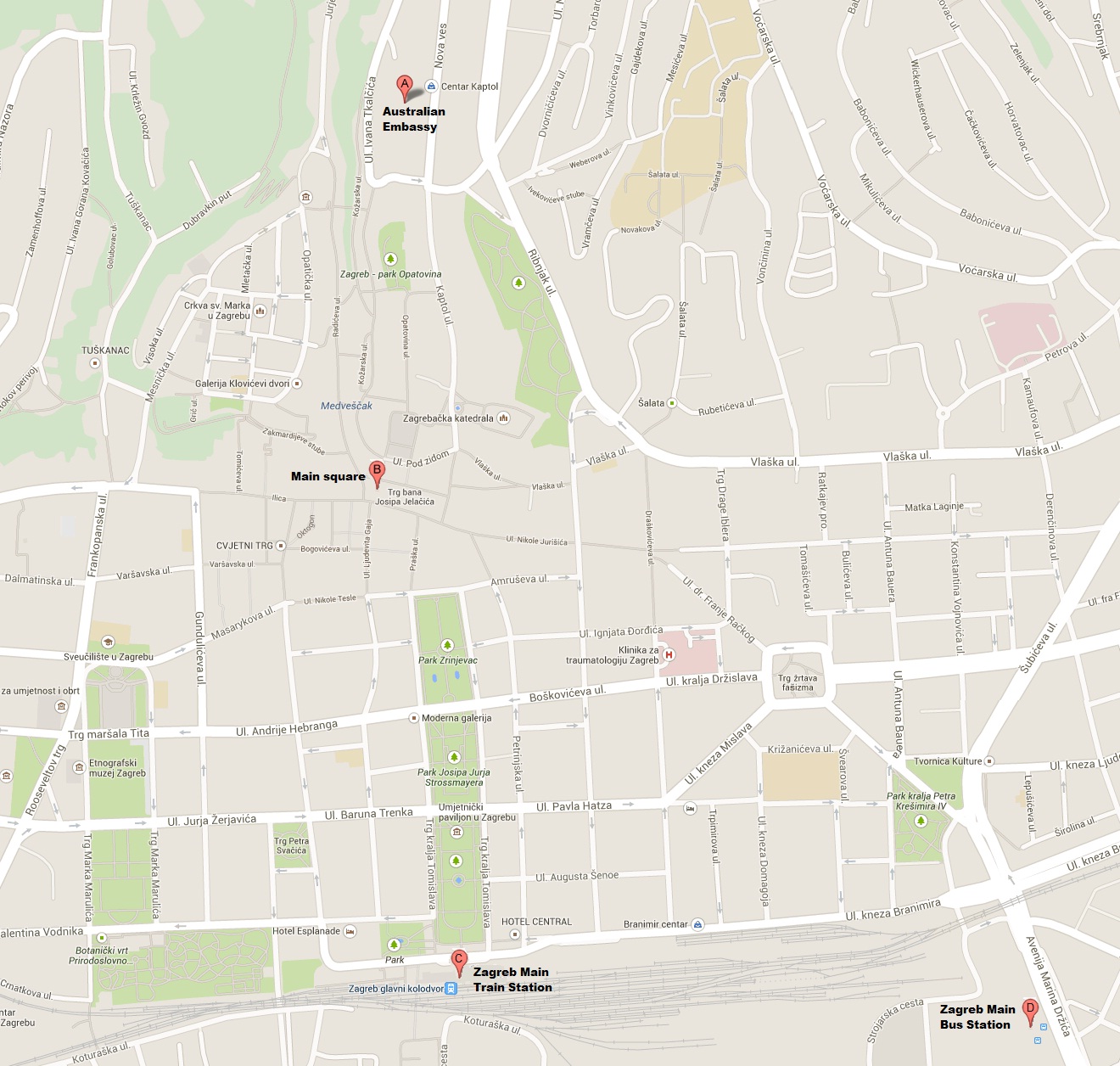 Click here for a live map
Public holidays in 2017
The Embassy will be closed on the following public holidays in 2017:
Wednesday 1 November - All Saints' Day *
Monday 25 December - Christmas Day *♦
Tuesday 26 December - Boxing Day *♦
Wednesday 27 December - Additional DFAT Holiday ♦
*. = Official Croatian public holiday
♦. = Official DFAT public holiday
Public holidays in 2018
The Embassy will be closed on the following public holidays in 2018:
Monday 1 January - New Year's Day *♦
Friday 30 March - Good Friday ♦
Monday 2 April - Easter Monday *♦
Monday 1 May - Labour Day *
Monday 28 May - Reconciliation Day ♦
Monday 11 June – Queen's Birthday ♦
Monday 25 June - Statehood Day *
Wednesday 15 August - Assumption Day *
Monday 8 October - Independence Day *
Thursday 1 November - All Saints' Day *
Monday 24 December - Additional DFAT Holiday ♦
Tuesday 25 December - Christmas Day *♦
Wednesday 26 December - Boxing Day *♦
Monday 31 December - Additional DFAT Holiday ♦
*. = Official Croatian public holiday
♦. = Official DFAT public holiday