IMPORTANT MESSAGE
The Embassy is operating with a reduced in-office team due to COVID-19 disruption.
Client services are strictly by appointment only.
To make an appointment please call us on+385 (0)1 4891200
You can also contact us by email at [email protected].
Our ability to provide the full range of consular services is limited at this time. But we'll do our best. Read our Consular Services Charter for what services we can and cannot provide https://www.smartraveller.gov.au/consular-services/consular-services-charter.
Please follow the Embassy Facebook page www.facebook.com/Australia.in.Croatia and subscribe to www.smartraveller.gov.au for regular updates.
After hours please call +61 2 6261 3305 or SMS +61 421 269 080
CORONAVIRUS (COVID-19) INFORMATION
Australians who are overseas and wish to return to Australia are recommended to do so as soon as possible by commercial means. Keep up to date with the latest travel advice provided on Smartraveller.
Consular and Passport Assistance
If you are an Australian citizen in need of emergency consular assistance, please contact the Embassy Switchboard: +385 (0)1 4891 200 (24-hour number).
For passport and notarial services please call the Australian Embassy in Zagreb on +385 (0)1 4891 200 to book an appointment. For our full contact details, location and a list of public holidays see About Us
Returning to Australia
If you're an Australian citizen, permanent resident or their immediate families you will be able to enter Australia. You'll still be required to self-isolate for 14 days. If you're a foreign national visiting Australia, you'll still be allowed to depart Australia. In Australia these new border controls come into effect from 20 March 2020. For more information see: https://www.homeaffairs.gov.au/news-media/current-alerts/novel-coronavirus
For information on self-isolation see: https://www.health.gov.au/news/health-alerts/novel-coronavirus-2019-ncov-health-alert
Additional Information
In addition to Australia's travel advice on Smartraveller and COVID-19 advice from Australia's Department of Health, please find information from local authorities for the two countries in our accrediation:
CROATIA
The Croatian authorities have published the following contact details for information:
Public enquiries related to Coronavirus can be sent to the Civil Protection Crisis Committee:

[email protected]

You can call the Coronavirus hotline - 113
you can call the Croatian Institute of Public Health from 8:00am until 10:00pm on +385 914683032 +385 994683001
To advise the police that you are staying longer and may overstay your temporary visit status email the Croatian police on

[email protected]

or phone the police administration closest to you. You can find the contact details here: https://mup.gov.hr/police/police-administration/146
Other information and contact details can be found on the following websites:
Croatian Coronavirus information website: https://www.koronavirus.hr/en (in English)
Croatian Institute of Public Health QnA - https://www.hzjz.hr/sluzba-epidemiologija-zarazne-bolesti/questions-and-answers-on-novel-coronavirus-2019-ncov/ (in English)
Croatian Institute of Public Health Contacts - https://www.hzjz.hr/en/contact-us/ (in English)
Croatian Institute of Public Health information: https://www.hzjz.hr/medunarodna-istrazivanja/koronavirus-najnoviji-podatci/ (in Croatian)
Croatian Ministry of Health - https://zdravlje.gov.hr/koronavirus-i-mjere-prevencije/4952 (in Croatian)
COVID-19 (European Centre for Disease Prevention and Control) - https://www.ecdc.europa.eu/en/novel-coronavirus-china (in English)
Clinic for Infectious Diseases "Fran Mihaljevic": https://www.bfm.hr (in Croatian)
Croatian Ministry of Foreign and European Affairs: https://www.mvep.hr
Croatian Ministry of Interior, Civil Protection Directorate: https://www.civilna-zastita.hr
Croatian Automobile Club transport and traffic information: https://revijahak.hr/2020/03/18/koronavirus-kakva-su-prometna-pravila-u-susjednim-zemljama-slovenija-na-granici-s-italijom-uvodi-poseban-rezi/
KOSOVO
The Kosovo authorities have published the following contact details for information:
If you have COVID-19 related questions, believe you are symptomatic or need information regarding testing, please call +383 38 200 80 800 or 194.
Other information and contact details can be found on the following websites:
Kosovo Coronavirus information website: https://kosova.health/en (in English)
Kosovo National Institute of Public Health: http://niph-rks.org or their Facebook page: www.facebook.com/IKSHPK (Albanian only)
Pristina Airport: https://www.airportpristina.com/ (in English)
Kosovo Border Police: https://www.kosovopolice.com/en/departments/department-of-border (in English)
Kosovo University Hospital – Infectious Disease Clinic: https://shskuk.rks-gov.net/Navbar/SubMenuContent/klinikaSemundjeveNgjiteseInfektive (in Albanian)
Dobrodosli
Veleposlanstva Australije u Zagrebu je akreditiran za Hrvatsku i Kosovo. Ovdje mozete pronaci informacije o tome kako nas mozete kontaktirati, savjete o uslugama izdavanja putovnica i konzularnim uslugama koje pruzamo drzavljanima Australije, informacije o izdavanju viza i drzavljanstva, kao i opcenite informacije o Australiji.
Ako zelite saznati vise informacija o australskoj vanjskoj i trgovninskoj politici, posjetite stranicu naseg Ministarstva vanjskih poslova i trgovine www.dfat.gov.au
Ako ste drzavljanin Australije koji planira putovati u inozemstvo, korisne savjete mozete pronaci na stranici Smartraveller.
Takodjer, mozete nas pratiti na nasoj Facebook stranici:
TERMINI - PUTOVNICE I BILJEZNICKE USLUGE
Za podnosenje zahtjeva za putovnice i biljeznicke usluge potrebno je rezervirati termin.
Termini se rezerviraju putem interneta na slijedecoj stranici: http://croatia.embassy.gov.au/zgrbcroatian/consular.html
Termine je moguce rezervirati u vremenu od 9:00 - 12:00 sati od ponedjeljka do petka.
Za popis praznika ili blagdana kada Veleposlanstvo ne radi vidite stranicu "O nama".
INFORMACIJE
AUSTRALSKO ZIVOTINJSKO CARSTVO
Sa zadovljstvom Vam predstavljamo pobjednike naseg natjecaja. Cestitamo svim pobjednicima. Za vise detalja i drugih objava slobodno pogledajte nasu Facebook stranicu www.facebook.com/Australia.in.Croatia
1. RAZRED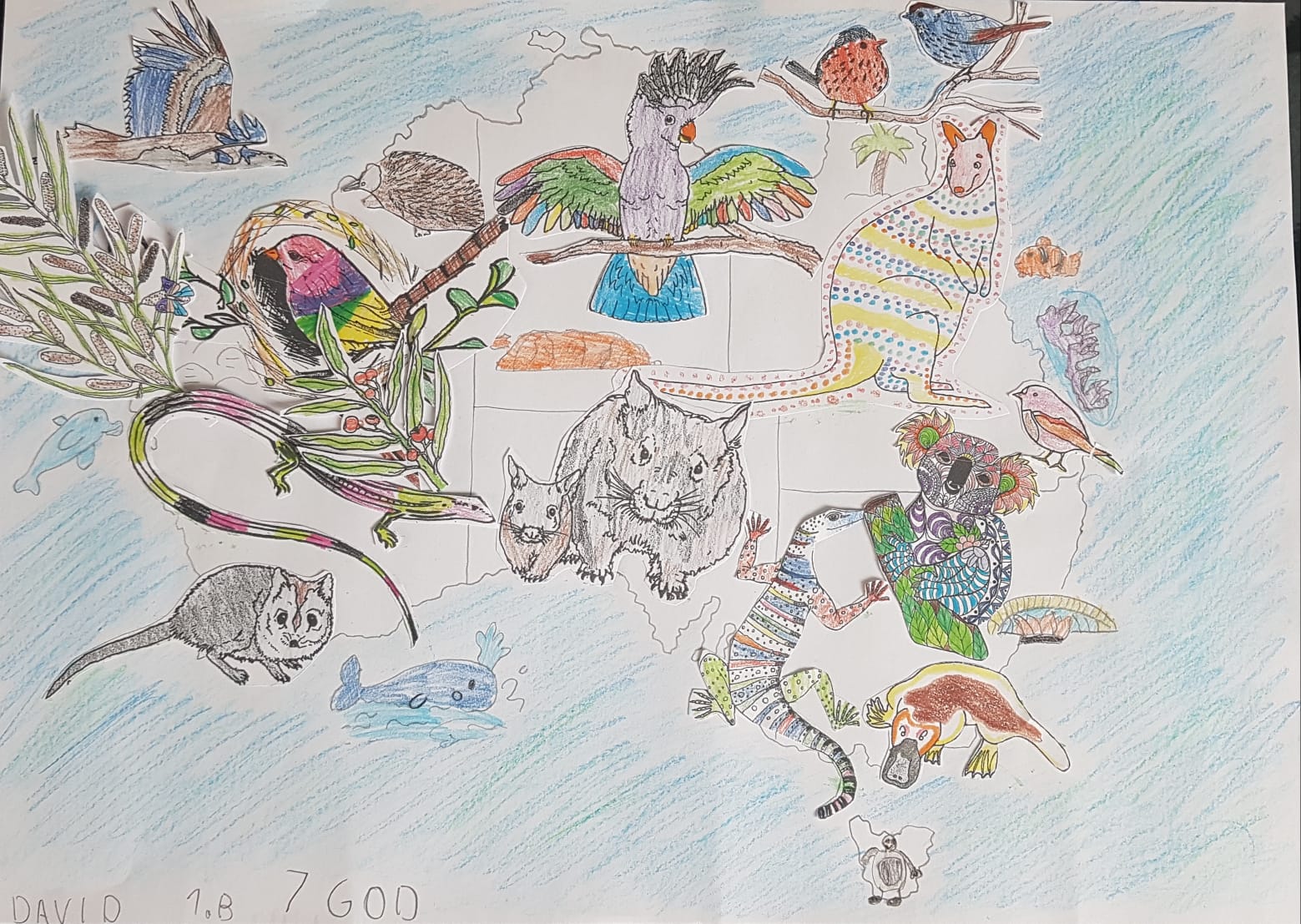 2. RAZRED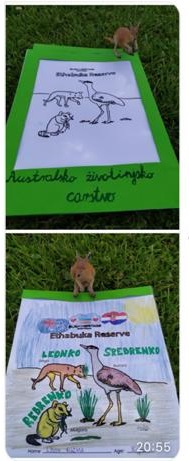 3. RAZRED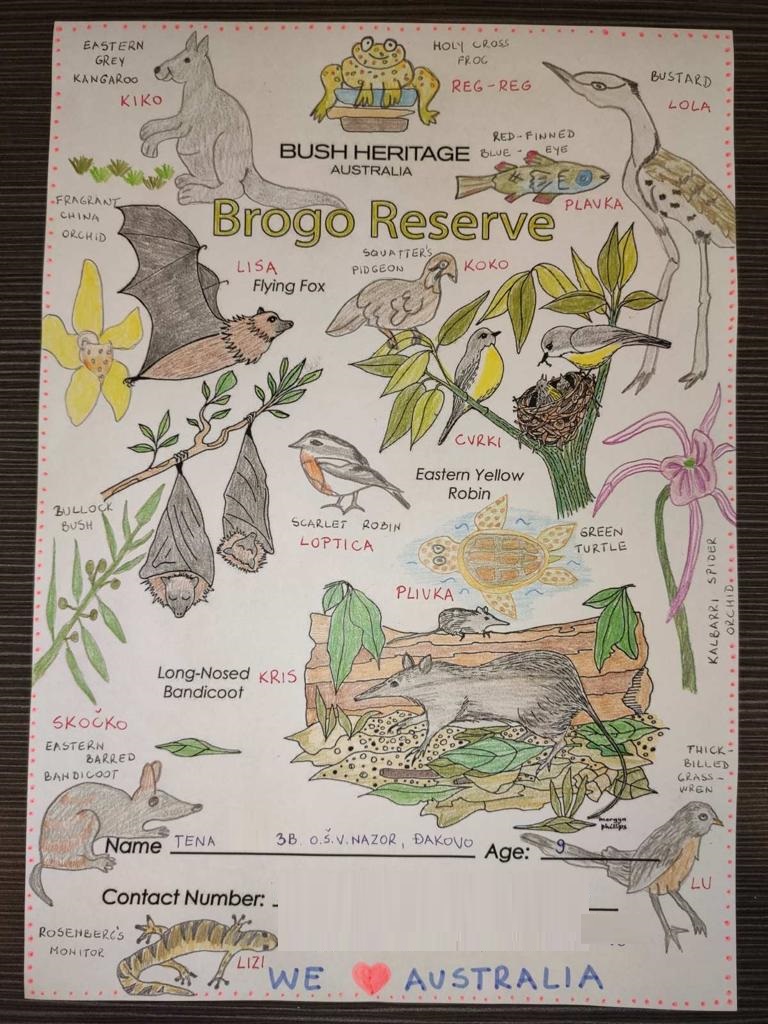 4. RAZRED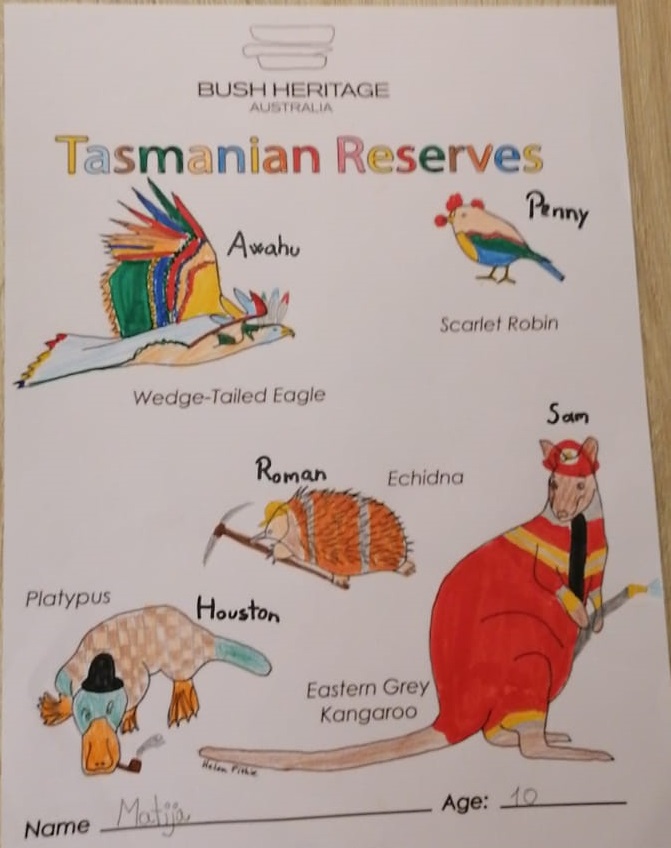 5. RAZRED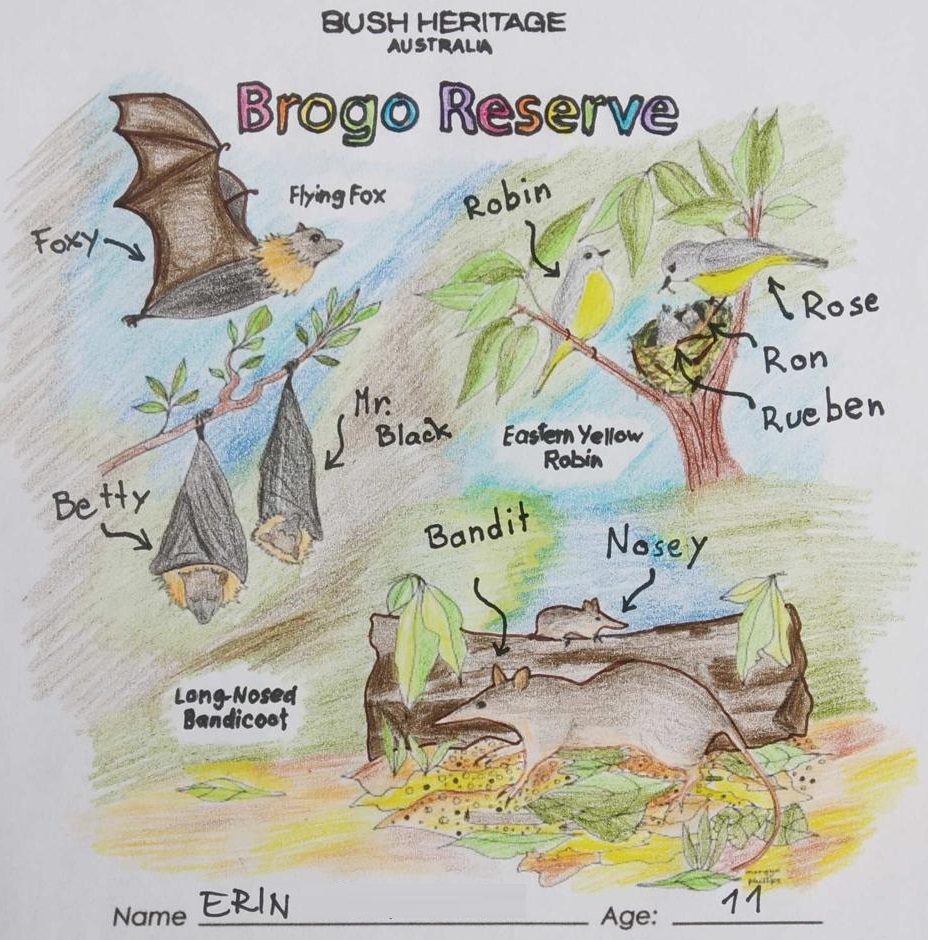 6. RAZRED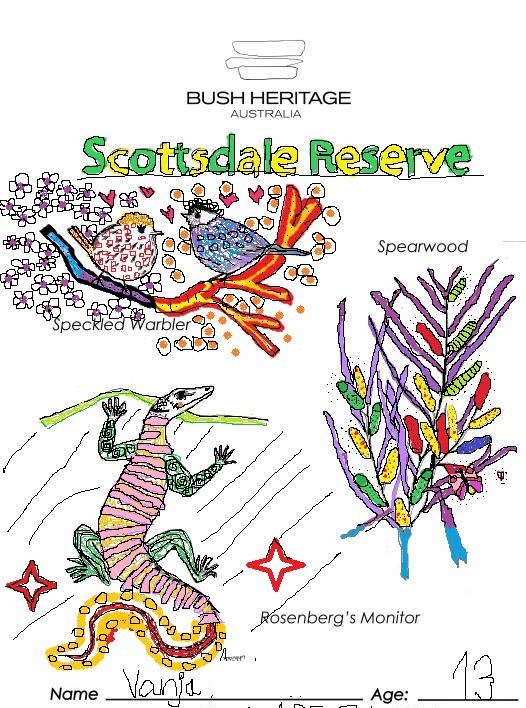 PRISTUP VELEPOSLANSTVU AUSTRALIJE TIJEKOM RADOVA U CENTAR KAPTOLU
Obavijestavamo Vas da se od 1. rujna u Centar Kaptolu odvijaju gradjevinski radovi.
Veleposlanstvo ce biti otvoreno tijekom radova.
Pratite znakove i obavijesti na ulazu u Centar Kaptol koji ce Vas usmjeriti do Veleposlanstva. Trenutacno pristup trecem katu gdje je veleposlanstvo smjesteno je dostupno samo sa dizalom na ulazu sa ulice Nove Ves. Ukoliko cete parkirati u podzemnu garazu Centar Kaptola, dizalom iz garaze dodjete na 2.kat, iz kojeg pratite znakove niz hodnik do dizala kojim dodjete na 3. kat na kojem se nalazi veleposlanstvo.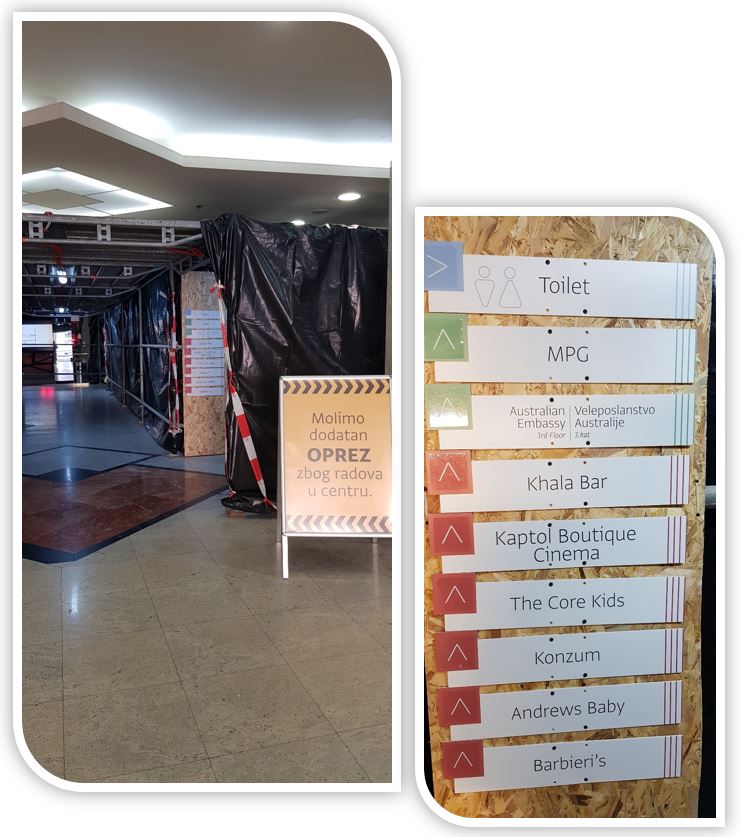 UPITI ZA VIZE, DRZAVLJANSTVO I CARINU
Veleposlanstvo Australije nije u mogucnosti odgovoriti na pitanja o vizama, drzavljanstvu ili carini. Morate posjetiti internet stranice australskog Ministarstva unutarnjih poslova www.homeaffairs.gov.au ili nazovite njihov Globalni usluzni centar na broj +61 2 6196 0196, od ponedjeljka do petka od 9:00 do 17:00 sati (po hrvatskom vremenu).
Popis ucestalih pitanja se nalazi na: https://uk.embassy.gov.au/lhlh/immi_FAQs.html
| | |
| --- | --- |
| U hitnim konzularnim slučajevima | Rezervirajte termin za putovnice i biljeznicke usluge |
| Savjeti za putovanje u Hrvatsku | Za informacije o australskim putovnicama i obnovu putovnice |
Ministarstvo vanjskih poslova i trgovine
Pročitajte Pravilnik o zaštiti privatnosti
Slobodna radna mjesta
Trenutno nemamo slobodnih radnih mjesta