G'DAY CROATIA - Battle of the Zagreb University Faculties quiz night
Are you a student, a professor or administrator from the University of Zagreb?
Test your knowledge on Australia in a fun atmosphere and find out more about why Australia is a great education destination! There is no entry fee, the first drink is free and snacks will be provided. There are also many exciting prizes to be won! This is an 18+ event. Get together your friends and colleagues to register your team of 4.
For full details and instructions click here to download the form.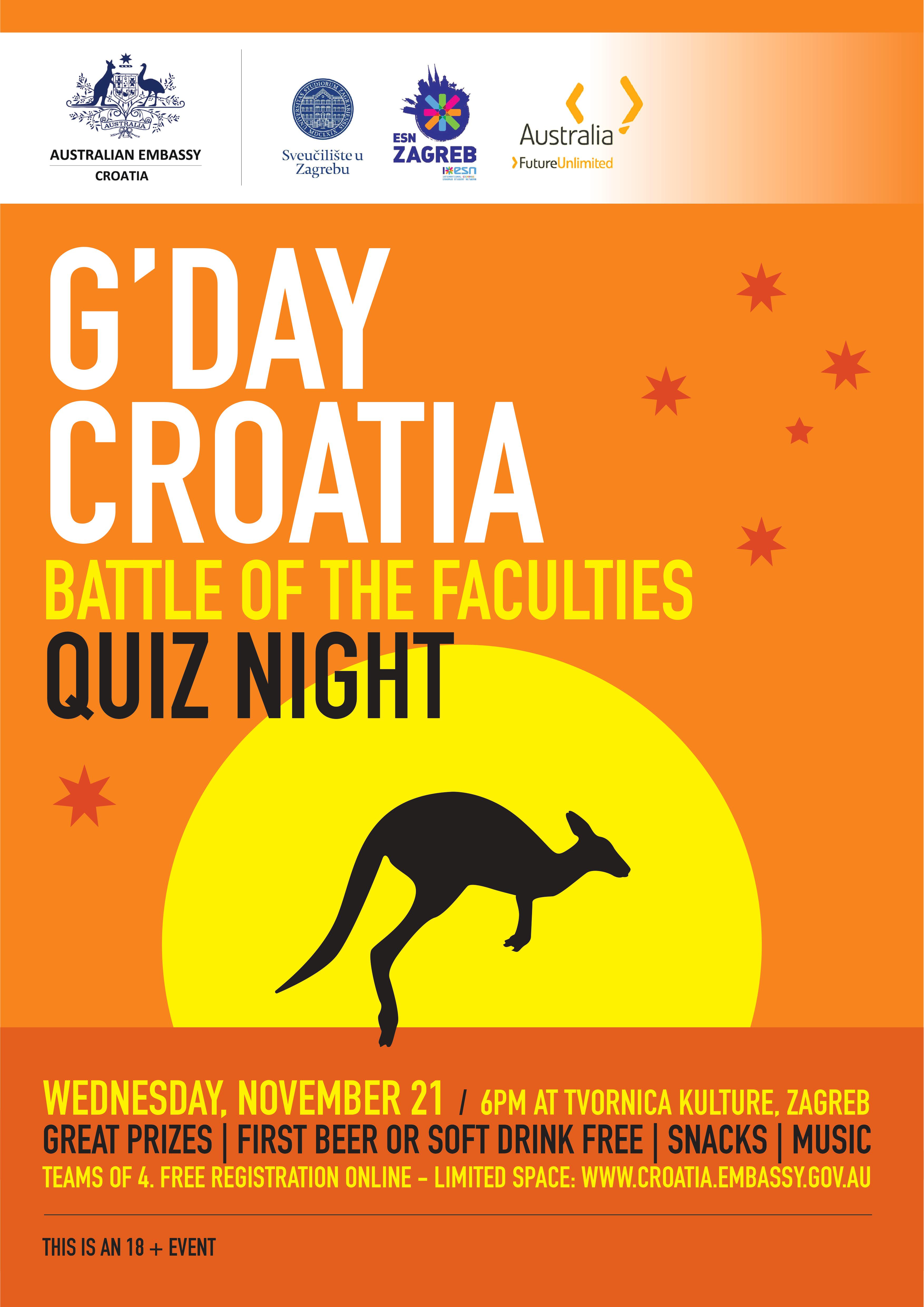 Culture and recreation in Australia